Discover How Jafra Skin Care Will
Get Your Skin Looking & Feeling
AMAZING!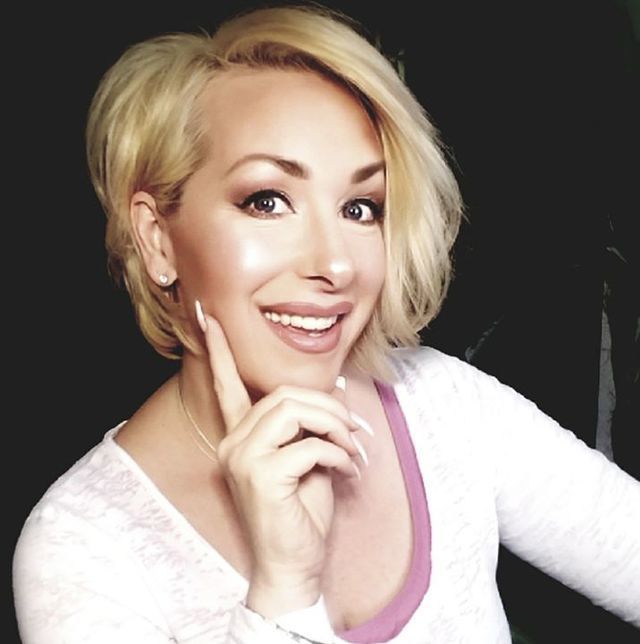 Hi, Jackie Alves here.  I'm a successful entrepreneur and leader in Jafra skin care in United States and I am excited to meet you.

I like to say entrepreneur, but really, my "job" is all about helping people look and feel better about their skin.  If I can do that, then my day ends as a massive success!

And over the last 25 years, I've enjoyed behind-the-scenes access to high-end events and private training with many of the world's top experts in the skin care and beauty industry.

The kinds of exclusive gatherings where you get the opportunity to interact one-to-one with the people who write the playbooks, create products and market internationally...which is way better than having to watch them from far away.

And I'm not telling you any of this to brag – just so you know that what you're about to discover is different from anything you've experienced before.

4 Steps To Get Flawless Looking Skin Even If You've Struggled With Acne All Your Life...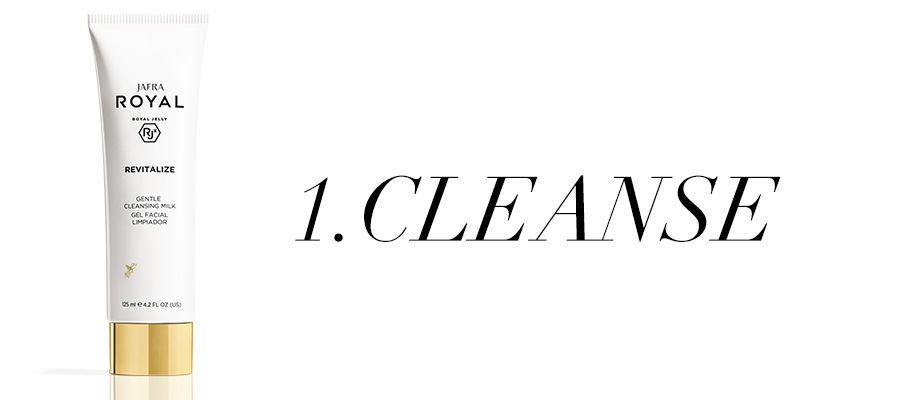 Always Start With A Gentle AND
Effective Cleanser...
A lot of women I meet with skin problems confess to me that they don't wash their faces on a consistent basis.  It sounds trivial, but if you are leaving makeup on your face at night and then putting it on in the morning, there is a lot of the problem.

So, if you want to really improve the look and feel of skin, we need to start at the basics...wash your face, but do it with something developed to actually dissolve and wash away makeup, oil and impurities.

You'll be pleasantly surprised at how much cleaner your skin feels with just this first step!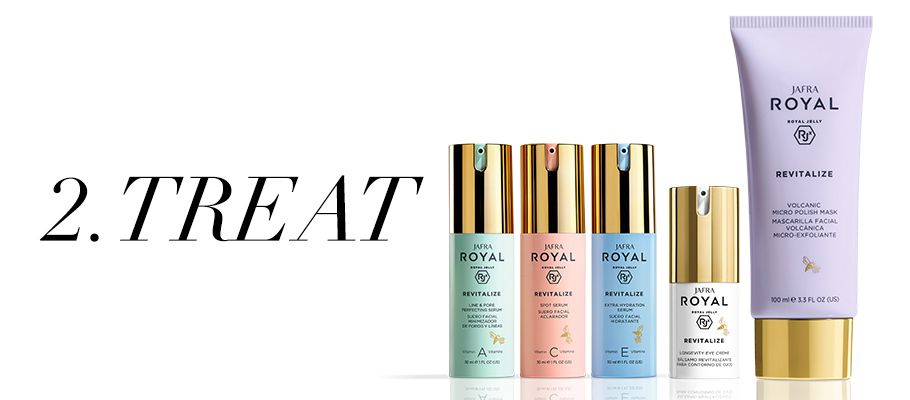 Use a Customized Ritual Specific To Your Skin Type
This is where you customize your skin care ritual by choosing the serum (or serums) that is specific for what your skin needs right now.

For many women, this is where some guidance is necessary because no one has really taught them about the different types of product or they were given some misleading information.

Serum Types To Add To Your Ritual
Line & Pore Perfecting Serum

Spot Serum

Extra Hydration Serum
Do You Want To Change
The Way You Feel In Your Skin?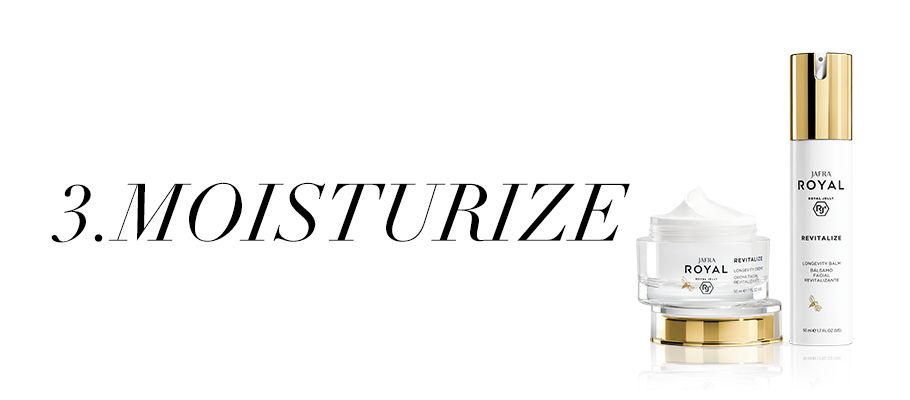 Well Hydrated Skin
Is Happier Skin!
Just like washing your face, you never want to skip using a moisturizer. A lightweight, multi-benefit moisturizer with JAFRA's
exclusive RJx technology is designed to reveal more vibrant, younger looking skin after only 4 weeks.*
A good moisturizer helps correct signs of aging while also protecting your skin.

What does the Global Longevity Balm Do?
After 4 weeks*, skin appears significantly younger and more radiant.
Bioactive ingredients deliver long-lasting moisture for ultra soft skin

Immediately gives skin a more refreshed appearance and blurs the appearance of fine lines

Accelerates skin rejuvenation and helps slow signs of aging
*93% of women agreeing in an independent consumer test in the US and Mexico.
Create A Barrier Between
Your Skin and The Sun
The fourth and final step is only necessary for your daytime ritual. Always remember to protect your skin from sun damage and environmental stressors.

What It Does
Delivers long-lasting hydration for smoother, softer skin

Defends against the sun, pollution, and free radicals

Helps diminish the appearance of age spots
Why You Should Use It
Lightweight formula layers easily under makeup

Potent ingredients help prevent environmental damage while delivering long-lasting hydration